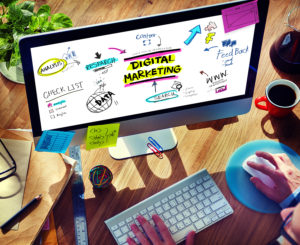 You have the best talent, knowledge, customer service, and technology to help serve and protect businesses whose leaders require your IT products and services to ease their pressures. But while your infrastructure is the best, your sales are not. How do you increase your visibility as an IT service provider to the business owners who need you?
Don't be everything to everyone
Diluting your technical expertise as a managed IT services provider is one of the worst things you can do for your organization. If you've promoted you staff's excellence in supporting secure identification (ID) administration services and then add telecommunications support — which your staff is unfamiliar with — you'll receive the type of visibility that does not help grow your business. In other words, think New Coke. Stick to what you and your staff are tops in while you shift your sales methods to increase your positive visibility.
Feel their pains
Potential clients want you to understand their frustrations in IT management. One of the most effective IT marketing techniques is empathy. Going back to secure ID administration, clients and potential customers want you to understand how frustrating it is to maintain and update superuser or root access on a regular basis. Instead of shrugging it off with a sales spiel, commiserate with them. Perhaps detail the reasons you started your small to midsize business or offer an example from another client who had the same issues. The point of comprehension between you and the potential client is when you're able to provide top outsourcing IT solutions for the challenges he or she faces every day.
Be a person, not a product vendor
You don't like it when a vendor attempts to push a product down your gullet, so you have to believe your potential client looking to outsource IT services is going to feel the same way. You won't get past the first conversation if you utilize high-pressure talk. Clients want to know you and your company as people — not products. Keep the sales talk to a minimum at first. Give clients a chance to reveal themselves with open-ended statements or questions. In turn, let them know you feel their pains and provide personal stories of similar situations. As they get to know you as a person who is passionate about their services, these clients can begin to understand the positive points about your business.
Provide proof of your success
It takes success to make success. Case studies are extremely important in this as they combine all of the above suggestions into one package. In addition to displaying what your IT company has done for other companies, case studies provide clients with background on who hired you in the past and their satisfaction with your service level and personnel. And, if you're just starting your IT organization, have material ready from previous jobs and consultation contracts to display your skills.
Steady growth and increased visibility can be yours as long as you make personal connections with your potential clients. By moving away from product sales to focus on personnel and experience, more clients will look to you and your staff for their IT needs.
[cta]If you need help with your marketing and communication strategy, you're in the right place. I've been helping IT clients attract and develop more business with predictability for over 12 years. Contact me to learn how to unlock engagement, get attention from your ideal customers, and grow your business faster.[/cta]