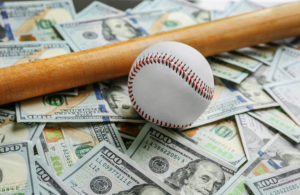 Baseball and IT service industry sales are similar: They both start with one hit. In baseball, it's a double to the right-field corner. In IT services, it's connecting with a client. So, how can you attract more clients and close on more prospects? When you don't have a dedicated sales staff, it can be difficult to find your stride when it comes to selling your products or services.
Here are five considerations to help you get more at bats — and blast more out of the park:
Prepare. As an IT services company leader, you have the advantage of being proactive by staying one step ahead of the market. Spread that ability to sales efforts: Your acting sales representatives, whether staff members or owners, need to get to know prospects ahead of selling solutions to determine potential clients' requirements. At the first meeting or during the discovery phase, let prospects be in charge. Be an active listener instead of someone who touts her or his greatness. Identify potential clients' pain points and customize your proposals or service demonstrations to address their specific challenges.[br][br]Take the time to set up Key Performance Indicators (KPIs) and milestones for prospects' specific projects, then show them how they can benefit from your services or products. Sew in specific details on how the products or services you offer can help them overcome their primary issues. Finally, in preparation for the meetings in which you're going to demonstrate how you offer the best services and products to address their needs, research answers to the questions you're not familiar with. Ask for a liaison to point questions out as you prepare service or product demos made to address potential clients' infrastructures and challenges.
Practice smart questioning. Avoid questions that require simple "yes" or "no" answers from your prospects during consultations. Why? First, there's nowhere for clients to go after their responses. Second, they stop your IT services representatives from being able to align prospects' responses with suggestions, ideas, and examples of other clients you've helped with similar needs. Ask questions starting with the five W's — "who," "what," "when," "where," and "why" — but don't forget about "how." These open-ended questions allow potential clients to provide more detailed answers. In addition, use declarative statements like "Let's talk about some of your pain points" to get them to speak up.[br][br]When you walk away from this discovery phase, if you feel prospects don't fit, thank them for their time. This is the point where you should be able to determine if you've got the necessary solutions in your wheelhouse, whether the jobs are going to be profitable for your business, or if you need to move on.
Show, don't tell. When the time comes for you to present your proposals or demonstrations, show people how you can help them — rather than just tell them about it. Provide examples of clients who've had similar pain points as the people you're speaking with. This puts pictures in their minds that you've dealt with their situations before. Consider visual stimuli to aid in your presentations: They offer opportunities for clients to bring up more questions or concerns and allow you to showcase your knowledge in real time. If the equipment isn't available on-site, work from PowerPoints or physical documents that detail the IT services you offer to ease their situations.
Don't be shy. You're making presentations for sales, so don't be shy about asking for prospects' business. Send them sample contracts or revised proposals and set up future meetings to discuss additional issues or questions that may arise. Should you feel you're one of many IT service providers they're considering, ask what it would take to get them to be your clients. This is the time to sell, so — whatever you do — don't undersell yourself!
Follow up. I mentioned the contract and follow-up meeting above. Needless to say, connecting with clients is essential to them keeping your organization in mind. However, don't stalk them. Let them know you'll check in on them if they don't contact you. Be courteous and thank them should they decide to go elsewhere. If they chose another company, see if you can get some insight as to why, then use that information to improve your at bats.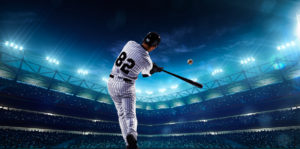 When it comes to your first at bat or sale, you don't have to be an expert to close business for your organization. You simply need to prepare, listen, ask the proper questions, and demonstrate your abilities. Once you ask for business, you could be surprised and elated at positive answers.
[cta]I've been helping IT professionals attract potential clients and develop more business with predictability for over 12 years. Watch my video case study to learn how to unlock engagement, get attention from your ideal customers, and grow your business faster.[/cta]