At the start of 2016, one of the newest marketing trends in IT was big data. Almost 90% of business-to-business (B2B) marketers intended to implement predictive analytics into their strategies to increase their customer bases. The trend doesn't look to be slowing this year.
To keep up, IT services company decision-makers must implement big data operations into their services. But with creative applications to their own marketing strategies, big data can make a positive difference in their abilities to compete. To help move the needle ahead, here are some things you should look at when it comes to your big data marketing strategy:
Analyze

Just as you do with all your customers, you need to determine who your big data solutions audience is. It certainly won't include the small business owner just starting out. Your marketing focus is going to be on businesses with many customers and numerous terabytes of data that crisscross the internet multiple times a day. For those prospective clients, it might be helpful to determine who they've already spoken to, how much they're willing to pay, and where they're at in the decision-making process. Big data analytics can provide you with that information.

Learn

There's nothing like first-hand knowledge, so consider utilizing big data in-house for your own intelligence and marketing. At the same time you examine potential clients, you also need to educate yourself and your sales team members on who your audience really is and what they need to know. Like anything else you do when selling your IT service strategies, you can't make anything up and you mustn't promise what you can't deliver. In other words, don't put pressure on your team members or yourself to perform out-of-scope work to make a sale. Analyzing your prospects' big data may give you insights into important work you can provide that's within your current capabilities.

Understand

You know what your IT service capabilities are, but do you truly know what your potential clients have in terms of storage capacity and backups? Get to know their IT teams and current setups. Big data can help you gain access to this specific information if you need help getting your foot in the door. See if they work with other IT service providers who simply don't cut it and attempt to discover reasons why. Basically, don't talk about what you provide. Listen to see what they need.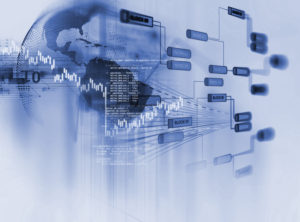 Competition is fierce and growing for big data services, and you don't want to be left out. If you aren't familiar with this concept and its marketing and sales possibilities, start learning right now. Have your team get ahead of the knowledge curve long before you begin to market these services to others. Consider utilizing your own big data strategy in-house to find your prospects. When you target your audience, market your products, and develop extensive knowledge of how you can implement solutions for your clients, you'll be in a great position to grow your business with big data services.
[cta]I've been helping IT clients attract potential customers and develop more business with predictability for over 12 years. Watch my video case study to learn how to unlock engagement, get attention from your ideal customers, and grow your business faster.[/cta]