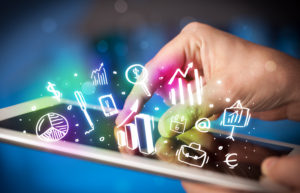 You are always offering your products/services to a buyer who has already given you permission to do so.

The lead generation process attracts prospects that have a specific pain point that you solve
The prospect has approached you vs. you approaching them which changes the entire conversation. Gives you leverage
You can control the volume of prospects you receive each month.

With today's technology and data available there are automated systems that will have customers reaching out to constantly that you will need to turn the marketing off to catch up
These lead gen systems are so sophisticated that you can adjust to current resources available or goals to increase revenue
You know precisely what you are paying for each new customer. "CAC" Cost to Acquire a Customer.

With lead gen you are investing in prospects to come to you, so you can track ROI with lead generation systems
This is powerful information that must IT businesses lack. Knowing your numbers and exactly what investment will need to be made to grow the top line, year after year
Can target a specific niche your product/service solves needs for.

Lead generation requires that you choose who you would like to attract as a perfect customer.
If you want a deer, you would not put down a block of cheese, you would put down a block of salt. Lead generation uses the same philosophy.
Build an audience & brand while increasing client satisfaction.

Lead generation will attract prospects who may not be ready to purchase when they first become aware of your services. However, the process allows you to collect prospect information to follow up periodically, collect more information about them, understand their true pain points, and communicate to them more effectively.
If this makes sense to you and you would like to learn more you can check out this free training here.